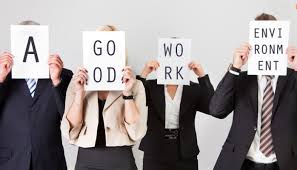 Apart from the responsibilities that come with a job, perhaps the single most important thing that influences employee motivation and happiness, and how productive and efficient they are, is their working environment.
Working in a negative atmosphere can cause employees to experience a lack of motivation, causing productivity to falter. But there are a variety of ways that you can change your negative work environment into a positive work environment.
Change the Atmosphere
If your boss allows it, change up the place! If you have a work environment that looks drab and grey, lighten it up with flowers, plants, motivational pictures or artistic paintings. Your work environment is everything when it comes to spending eight hours a day there, even if it is your home office. By changing the color scheme and working in some color, or even adding some feng shui touches, you will have an overall brighter experience each day.
Clean Up Your Mess
You may not believe it, but mess leads to disorganized thoughts, lack of motivation and a negative atmosphere. If your desk is covered in paperwork, files and unfinished projects, get organized. Cleaning up a messy desk will give you a new sense of motivation. This can lead to more positive days in the workplace.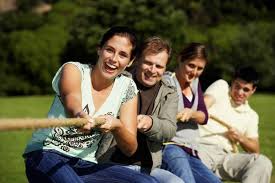 Team Building Events Go a Long Way
Team building has always been a fantastic way to get employees on a positive path. It creates a sense of community in the workplace and can be an excellent way to encourage employees to communicate with their fellow colleagues. Some employees may feel negative when they go to work every day because they have no one to talk to. By giving everyone a chance to participate in a team building event, you can change the negative atmosphere of the office into a positive one.
Communicate Effectively
When employees lack communication in their day, there is a lot of room for negative thoughts and feelings to grow. Employees should be offered the option to talk to their employers whenever they need to. This can boost morale and create a healthy form of communication between colleagues.
Inspire Your Employees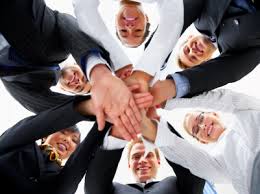 Many individuals suffer from a negative work environment and low self-esteem because their efforts are never acknowledged. If you are the boss of the company, make sure you make time to tell each employee how they are appreciated. You can do this at employee reviews, praise employees for their efforts in a newsletter or ask them into your office and tell them. When employees know they are appreciated for the work they are doing, a positive vibe is created within the office atmosphere.
There are numerous ways you can change your negative work environment into a positive one and you will find that you will be happier and more motivated to get work completed. A positive work environment is extremely important when it comes to mental health and a company's productivity levels. To be successful as a company is to be successful as a team and this involves taking positive action on a daily basis.