My name is Valerie Mason, and I am the creator of i-psychic.com. I started this website because I was sick and tired of sorting through other online services advertising thinly veiled psychic frauds and scams. Unfortunately, the world of online psychic readings is laced with people wanted to cheat others out of their money and time.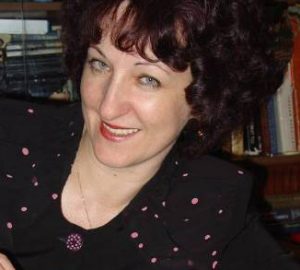 In my search for psychic messages and information, I've been able to experience a whole range of individuals who claim to be psychics or connected to another spiritual energy. There are many talented spiritual readers in the world, but they can get caught up in the nonsense just like the rest of us can. I've found that the genuine readers are the ones you don't always notice right away; basically, you can find true talent when it doesn't need to shout louder or advertise more than everyone else.
I created this website to showcase some of the genuine psychic and spiritual readers I have had the chance to interact with over my years as a psychic reader and client of psychic readers. I wanted to create a reliable resource that others could use to find information about psychic readers, the options they have for spiritual readings, and how to avoid the common frauds and scams that all too often go unnoticed.
There is a wide range of reasons why people want to get a psychic reading; some just want a one time reading that deals with a specific situation in their lives, while others are searching for a long-term relationship with a spiritual reader who can really connect with their unique psychic energies. No matter what your reasons are, I'm here to give you what you need to make the best choice of a spiritual reader possible.
At first, it was difficult for me to choose what kind of reading I wanted. There are in person readings, readings that can be done over the phone, readings on the internet, not to mention the vast choice of spiritual reading options like clairvoyants, psychics, clairaudients, rune readers, astrologists, and much more.
Part of the joy of beginning this journey is exploring what kinds of readings you prefer. This website is designed to give you a lot of options, so don't be afraid to try something new! I wanted to gather a group of talented and genuine spiritual readers so that others could have a supportive, creative, and illuminating reading, no matter what. Keep exploring my website for more information!