There are two things to remember at the workplace:
Don't put anything in the refrigerator
Never, ever, date your boss.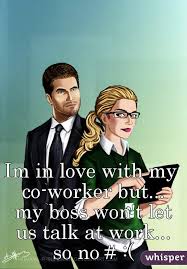 Unfortunately, nobody ever mentioned the protocol for falling IN LOVE with your BOSS
In a profession like teaching, saturated with females and old men wearing short-sleeved collared shirts, Matt was more than refreshing — he was a g*d. He actually looked like a Greek g*d, with thick, white curly hair and blue eyes that reflected off his starched long-sleeved oxfords.
I tried to ignore him. I didn't want to be part of the harem of women fawning over his every move; they all seemed so pathetic. I was above this, wasn't I?
Boss Fantasy
Dating someone you met at work is not as taboo a subject as it used to be, and when you think about it, it's not that hard to do. You're surrounded by people you have something in common with—you work at the same place and you may even have the same career goals. You are surrounded by people you spend a lot of time with—at least 40 hours a week. And the more time you spend with someone, the closer you'll feel to them. Have you ever used the term, "work fam"? If you have, you see your coworkers as family and you have a close bond.

Dating your Boss is a risky Business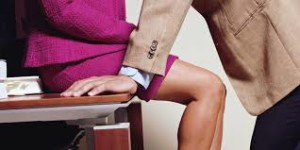 In one survey of 600 respondents, 84 people admitted to dating a superior, and 114 said they had dated a subordinate. In other words, it's possible that one third of today's workers allow romance to develop despite their boss – employee relationship. A human resources vice president reports that although romantic liaisons are discouraged, preventing them is "impossible" because of the long hours that many of us work, in addition to socializing outside of the workplace. It's a fact that many of us spend more waking hours with our coworkers than with our family and friends.
So even though your situation is not unique, it still requires caution, and be warned because other workers are permitted to sue if the boss's lover receives repeated preferential treatment.
Workplace romances
Workplace romances are almost never secrets. Co-workers usually pick up on subtle cues that something is going on and then it becomes grist for the RUMOR mill. Then there is the issue of "favoritism." If the employee who is having an affair with the boss gets something special like a great project or travel assignment, others may easily assume it because he/she is having a romance with the boss. Sometimes bosses will overcompensate to avoid showing favoritism to their romantic partner and thus deny them opportunities. Both of these dynamics wreak havoc on workplace group perceptions and dynamics.
Then the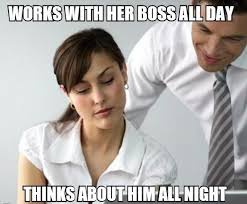 re is the issue of the "break up." When it is over, it is usually the boss's employee who ends up leaving the company and whose career is negatively impacted the most
It's very predictable that people will fall in love with their bosses and vice versa. So what do you do if this happens and you both want to work at the same organization? Here are some considerations:
Sever the romantic relationship, or
Change the reporting relationship, so that the boss has no ability to affect the career of the employee. This may be impossible in a small organization.
If you need help changing the reporting relationship or have concerns about the romance's effects, contact your organization's Human Resources Department to get professional advice so as not to legally jeopardize yourself or the company.