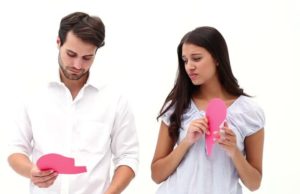 Dating can feel like you are walking through a minefield — you never know who is going to work and who is going to break your heart. So, wouldn't it be great if you could look into the future to see whether a man is going to break your heart? 
Experts say that there's surefire ways to spot whether your date will break your heart. Some of the signs to look out for include him being hesitant about meeting your family, treating you like an agony aunt and still talking to his ex. Read and see if you can learn to watch for these signs before it's too late.
He tells you he's not looking for a relationship: The most common sign that a man is emotionally detached is when he tells you that he is not looking for love. The trouble is that it's the most alluring chat up line that men can use. It makes it more of a challenge and makes a woman believe that if she can make him 'hers' then she is special.
He's hot and cold: One minute he is all over you and next he doesn't respond for weeks. Women forgive and find excuses on his behalf: Well, he must be busy. Yes, he is. Just not with you.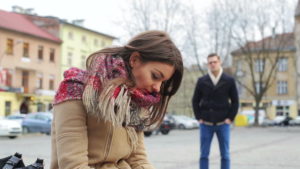 He won't meet your family: He's not interested in anything even remotely family related and he delays introducing you to his parents and finds excuses so that he does not have to meet yours.
He doesn't call you his 'girlfriend': Instead, he introduces you to his friends by your name rather than as his girlfriend or his date.  the most common sign that a man is emotionally detached is when he tells you that he is not looking for love.
He hides his phone: When you're together, his phone is rarely in sight and even when it's going off, he doesn't answer and seems a bit edgy at the fact it's ringing. This can be a warning sign that he's either not available and in a relationship, or possibly it's a call from some other hopeful who is probably showing up as (name)(related dating site) on his phone.
He's a fantasist: He talks about doing stuff in the future and takes you on a visual journey of holidays, dinner with friends, meeting the family, yet all the while steps aren't being taken to make that happen. This means he's a dreamer and he's saying all the right things to paint the picture of what he knows you want, but deep down will most likely never ever give you. This is someone who is merely keeping you on side, but who doesn't have the intention of making any of those dreams a reality.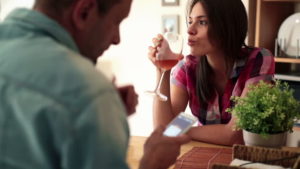 He's still in touch with his exes: If he happens to talk about his exes or to his exes a lot of the time, be warned. He's either not over her, comparing you to her or has unresolved issues with matters relating to the relationship. Sadly, until the umbilical chord is emotionally and physically cut, your chances of being noticed or getting close to him stand little to no chance.
He treats you like an agony aunt: If a guy is forever moaning and treats you like an agony aunt, that's all you will ever be to him. He won't see you as any sort of relationship material, he's already friend-zoned you and he's just using you to vent. He may even want to get physical with you in order to make himself feel better, but it's not because he's into you if all he does is pour his issues out on to you as an emotional crutch.