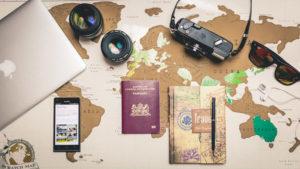 A well planned travel doesn't usually materialize and some of the best memories you'll ever make can come from spontaneous travel. When time, matter and availability coincide and present you with the right moment, you've got to take it. Spontaneous travel is exciting, exhilarating and just good for the soul. So do something exciting with all those unused vacation days! It's better than folding laundry in your basement!
Planned Travel vs. Spontaneous Travel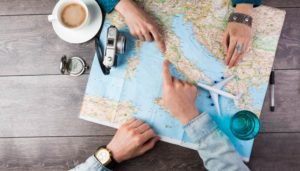 Sure planned travel has its perks—you can book massages and make day plans and pack according to your schedule. But the anticipation and the preparation can sometimes be an anxious exercise in over packing and over-prepping. That's not the case with spontaneous travel. There are no expectations other than having an adventure.
Near or Far, Together or Alone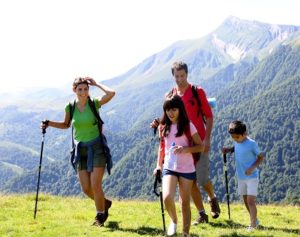 Spontaneous trips can be anything you do alone or with someone else; you can travel near or far, by plane or by car. However you travel, it's all about just going for it. It's a surge of empowerment when you decide on something knowing that no one and nothing can get in your way. Doing what you feel when you feel like it is just good for the soul because it makes you feel free and in charge of your own destiny. And even if you're usually at the beck and call of others, when it comes to spontaneous travel you're the captain of your ship. You're setting a course for who knows where and who cares where that can give you a pure rush of adrenaline.
Need Ideas?
So you're not the spontaneous type? We've got an app for that—in fact several. In Mashable.com's article "5 Apps for the Spontaneous Traveler" for instance, they suggest five apps that can help you put your ideas into action. So if you don't know where you want to go or even how you're going to get there, no worries. Let modern technology do the travel planning for you. One of their app choices is Booking.com, a site that gives you ideas for things to do and places to stay based on your GPS coordinates. So if you hop in the car and decide to go to a place you've never seen before, this app will offer tips on where to eat, sleep and what to do with your free time.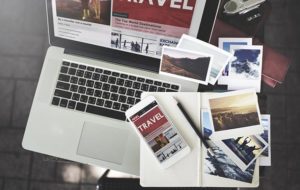 Another great app is Tripadvisor with over 100,000 destinations in their database and real-time, real-life user ratings on all of them. But if you're a die-hard city dweller without your own transportation or you simply don't have a car that's travel worthy, try a ZipCar membership. According to their website, you're just four simple steps away from hitting the road—"join, reserve, tap and drive."
If you'd prefer to fly off to distant lands but aren't quite sure yet what days you can get away, try Adioso, an app that lets you pick a place with an open-ended agenda. According to Mashable, "Let's say you want to fly to Tokyo for about 2 weeks sometime in July. Adioso will create a list of the most desirable locations that are offering the best prices during that timeframe."
Your Soul is Asking for a Getaway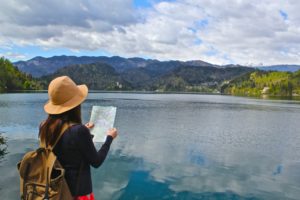 Your soul knows where it wants to go to find peace, whoop it up or just ditch the daily grind. Perhaps you're called to the beach, the mountains or maybe you just want to hit the open road and feel the wind in your hair. And with the aid of a little modern technology to help you, you can see where you want to go before you get there and know if it's in your budget. All that's left is telling your boss you're taking an off-the-grid vacation—no emails, phone calls or texts.
Everyone deserves a little time away from life's realities and should have a chance to reignite their soul with a little travel. When you return from spontaneous travel, you'll have a refreshed outlook on life and the knowledge that you've done something good for your spiritual well-being. Now hit the road running!