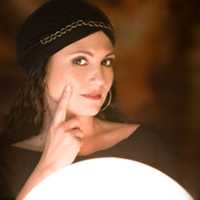 In fact, there are a lot of psychic frauds and scams on the internet, where some individuals claim to be "psychics". These individuals usually deliver inaccurate information as a try to collect money from their clients. I often receive emails from people who were scam victims for fake psychics. They tell their sad stories about how they purchased a psychic reading online and their readings have never been delivered!. All they got was a generic reading or a message asking them to pay more!
Hearing these stories is really disappointing, especially when honest people are being scammed out of their money! I will provide you with some helpful tips below on how to avoid psychic scam and protect yourself against fraud.
Protect Yourself Against a Psychic Scam:
There are a number of actions you can take to protect yourself against online psychic scam and fraud. Here are just a few:
Warning signs of a psychic scam.
If the psychic tried to convince you they are genuine by telling you something vague or general about yourself (and could be true about anyone). They will also try to tell you something you mentioned earlier about yourself, or something shared on the internet, so run a quick google search on your own name and see what information available about you.
They also may offer you a "free" personalized reading for your personal details and this probably will lead to request for a payment.
They may tell you that you have been cursed, and the only way to release that curse is to pay them money to do you a spell.
Receiving an email or letter from someone claiming to be a psychic.
You may receive an email asking you to pay a small administration fee for a good luck charm to win the lottery!
Run a Google search BEFORE you purchase.
Before you take any further step and make a purchase, run a quick google search and use search terms including: psychic name & company, reviews, scams, or complaints. You will usually find negative reviews right away by running a quick Google search, if anyone has been scammed by the provider.
Read the terms and conditions and find out if your credit card is going to be charged on a regular basis, or if there is any hidden fees associated with your purchase.
Use your common sense. Follow your heart and if you feel that everything is ok, it probably is.
Are you scammed? What should you do!
I was unfortunate and have been scammed. What can I do?
Claim a refund from your provider.
Call your bank or credit union immediately to report the scam.
Check if you can gain a refund from the financial company that has taken your payment (e.g. PayPal, a bank, etc. ). PayPal has a buyer protection scheme that may be able to assist.
Post a review on the internet to warn others.
Report the scam to local authorities.
Get your personal information protected. Only pay via secure payment websites and services. Never send money, or give credit card or online account information to anyone you do not know and trust. Never dial a telephone number stated in a spam email and never reply to a spam email.
To conclude…
I know how it feels to get scammed by someone because I was there before. There are a lot of ethical and professional psychics out there who do a fantastic job and provide a genuine and authentic service. It is awful to think that people are being lured by unethical fake providers while there are much more positive experiences to be had.
If you are looking for an ethical and professional psychic or Tarot reader, visit any of the Tarot Associations for a list of psychics and Tarot readers. Also, have a look on personalized websites and get to know your reader first before asking for their services.